The Sunday Post is a weekly meme hosted @Caffeinated Book Reviewer. It's a chance to share news ~ A post to recap the past week on your blog, showcase books and things we have received. Share news about what is coming up on your blog for the week ahead.
From now on I'm going to participate in this meme. I was thinking earlier this week that you guys almost now nothing about me. So this is a nice place to tell something about what has happened the past week!
This week was really crazy. I'm in my final year of university and I had to present a part of my thesis last week. The whole week was really stressing because of this but everything went well on Thursday so I'm really happy about that. Then Friday I had my last class ever, it was kind of weird after four years and I'm really going to miss my fellow students. Other then that my week was uneventful. Well except that one of my goldfish died I had Gemma (I name my fish after book characters, can you guess from which book she is?) for more than two years so it was sad that she died. I finally have my winter break but since my exams start in January I probably won't enjoy it that much.
Last week on the blog
Next week on the blog
Monday: DNK
Tuesday: Top Ten Tuesday #42: Top Ten Books I Wouldn't Mind Santa Bringing This Year
Wednesday: Waiting on Wednesday #77
Thursday: Review: Tempting Fate (Serendipity #2) by Brinda Berry
Friday: DNK
Saturday: DNK
Showcase Sunday's/Stacking the Shelves aim is to showcase our newest books or book related swag and to see what everyone else received for review, borrowed from libraries, bought in bookshops and downloaded onto eReaders this week. This Sunday meme is hosted by

Books, Biscuits and Tea

and Tynga's Reviews: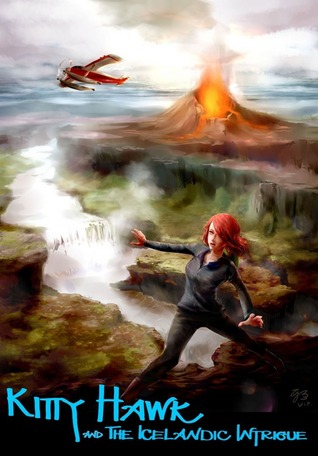 Kitty Hawk and the Icelandic Intrigue by Iain Reading
Kitty Hawk and the Tragedy of the RMS Titanic by Iain Reading
El