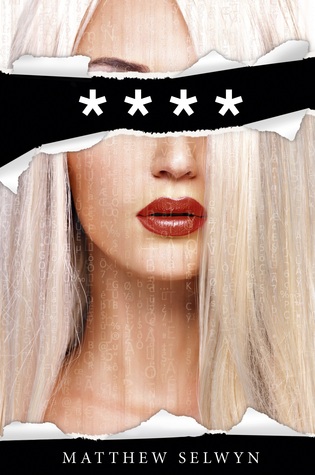 Title: ****: The Anatomy of Melancholy
Author: Matthew Selwyn
Genre: Contemporary, New Adult, Adult
Publisher: Electric Reads
Publication date: May 22nd 2015
Pages: 172 (hardcover)
Source: received from publisher
Reality is overrated. Sex, love, power, life: it's gone digital. Why settle for a girlfriend with cellulite? Why spend every day working a dead-end job? These are the new days, the infinite days: plug in, get connected. Life is porn, porn is life, don't accept anything less than the electric light show that is our digital reality.
At the end of every computer screen, a mind is being formed on the material coughed up by the web that connects us all: this is the story of one of the internet's children, told from his own warped perspective. This is the millennial generation, the Y generation: we're horny, lonely, afraid, and self-confident. This is our story, our reality.
Thrillingly inventive and powerfully engaging, ****: The Anatomy of Melancholy is a timely examination of life and masculinity in the digital age, a study of loneliness of mental decay, and a satire on the consumption of literature of disaffection. Brutally honest and darkly comic, it is a very modern novel about a very modern life.
****: The Anatomy of Melancholy
is a book that stands out from anything else that I have ever read before. It is so unique in many different ways.
The book was an eye-opener for me where it concerns modern society. It portrays modern youth that grew up in a digital age in a captivating way. The book tells us exactly what goes on in daily life through the eyes of the narrator. Sex, drugs, violence… sadly it is all part of modern society and a lot of it is fueled by the unrealistic expectations that are created by the internet and TV. The narrator's perspective on women and life is offensive. To be honest at the beginning of this book I was a bit shocked by the outlook he had on life. Be prepared to find a very unlikable character in this book. He might not be you normal book hero but as the story continues you cannot help but get some sympathy for him. Like so many of us he is a victim of the modern world and in some ways I could completely understand him.
This book stands out in so many other ways as well. There are no chapters in this book, the narrator's life is told in little fragments. In the beginning it threw me a bit off, but it makes sense to do it this way. Like in modern society there is no time to stand still and to dwell on things. We have to keep moving forward no matter what. Even though the book jumped from one scene to the next it all still made sense. The author worked with certain repetitive scenes so that it was easy to keep track of what was going on. Something else that was completely different than in most books was the way in which the narrator told the story. I felt like he was telling his story personally to me in an informal conversation. And while he might be someone we do not like, we still listen to him since deep down we know that his words actually make sense.
Overall I really liked this book. It was something completely different than I normally read and I am happy that I took a chance with it because it is an amazing read. Matthew Selwyn definitely made an impression on me with his debut novel. I cannot wait to see what he will come up with next.
El