Waiting on Wednesday is a weekly meme hosted by Jill over at
Breaking the Spine
. It spotlights books that have not yet been released, but ones that you should pre-order today! This week's book that I am anxiously awaiting is:
Finding Mr. Brightside
by Jay Clark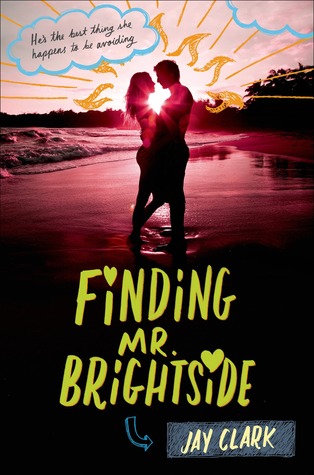 Abram and Juliette know each other. They've lived down the street from each other their whole lives. But they don't really know each other - at least, not until Juliette's mom and Abram's dad have a torrid affair that culminates in a deadly car crash. Sharing the same subdivision is uncomfortable, to say the least. They don't speak.
Fast-forward to the neighborhood pharmacy, a few months later. Abram decides to say hello. Then he decides to invite her to Taco Bell. To her surprise as well as his, she agrees. And the real love story begins.
Goodreads
Why I Can't Wait
This books just sounds amazing. I am curious to find out how their story will end. It cannot be easy to know that your parents had an affair and than to fall in love with each other.
Publication date: March 24th
El