Waiting on Wednesday is a weekly meme hosted by Jill over at
Breaking the Spine
. It spotlights books that have not yet been released, but ones that you should pre-order today! This week's book that I am anxiously awaiting is:
Hunted
by Abi Ketner & Missy Kalicicki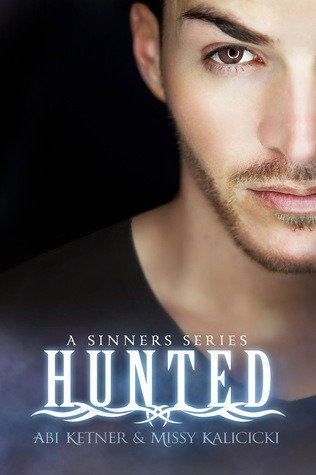 It's been three months since the revolt against the Commander's fifty-year-old regime failed.
Under a new ruler, things were supposed to change. Get better.
Now, Wilson in in charge. But, can he really be trusted? Can anyone?
Lexi and Cole soon find out, as life takes an unexpected turn for the worse.
In this ever-changing world, you must hunt or be hunted.
Many more lives will be lost.
Many more dreams will be crushed.
Many more fears will be realized.
When Cole is once again face with losing Lexi at the hands of a monster, one capture will change everything.
Forever.
HUNTED is the electrifying sequel to the bestselling debut BRANDED, A Sinners Series, by Abi Ketner and Missy Kalicicki.
Goodreads
Why I can't wait
I read the first book in this series last year and it blew me away. I loved Branded from the beginning to the end. I'm really excited for the sequel and I can't wait to get my hands on it!
Publication date: March 31st 2015
El